DOG BIRTHDAY CAKE
We recieved this recipe from one of our customers with the picture of their dog about to enjoy it and we thought we would share it with everybody.
Ingredients:
Minced meat
Grated carrot
Gravy powder (for taste)
1 egg
Plain flour
Self raising flour
For icing:
Decoration:
Mix all the ingredients for the cake together in a mixing bowl.
Depending on how large you want the cake, I recommend a small packet of mince, about 2 carrots, 2 or 3 tablespoons of gravy powder and 1 cup of plain & 1 cup of self-raising flour. I usually estimate this as I go.
You can add other vegetables as you like.
Grease a cake tin with some butter. Pour in the mixture and bake in the oven until it has risen and hardened.
When cool, tip out of the tin onto a cake plate and ice with ricotta.
Decorate with bacon bits and/or kabana on top.
Add a number candle in the middle and sometimes some broken off dried liver treats.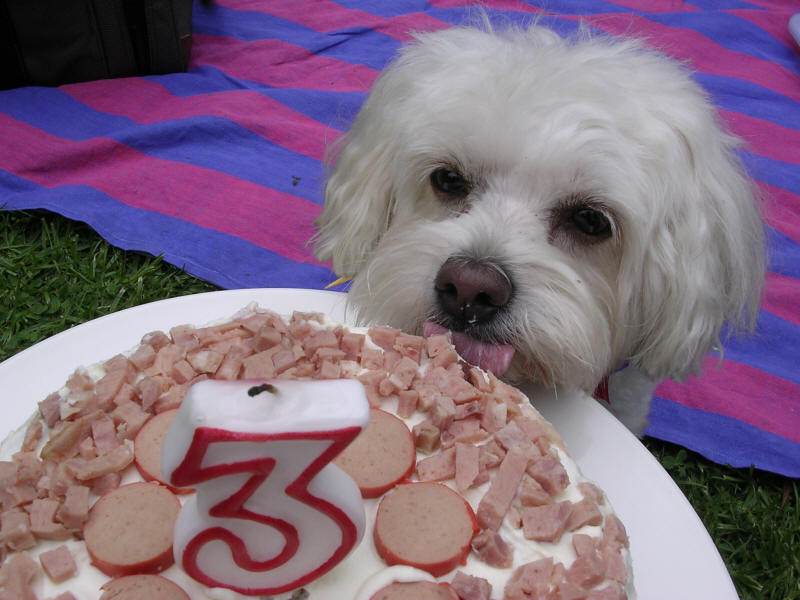 Maltese Poodle - Minky