LABRADOODLES FOR SALE
Last Updated on Friday, 25. August 2017.
We are a Licenced Government Registered Domestic Animal Business with over 23 years of experience breeding non-shedding family companion dogs. Licence/permit number BDBUS203.
All puppies sold are desexed, microchipped, vet checked, vaccinated, wormed and guaranteed.
Our bloodlines are DNA tested to be free of genetic diseases including PRA and many more.

We expect another litter of non shedding True Labradoodles to be born in 8 weeks time. In chocolate, chocolate parti and cream colours.
---
Non Shedding Labradoodle Due To Be Born In 2 Months Time
Call or email us for more info or to place an order.
---
Related Links:
Pictures of Labradoodle Puppies
Labradoodle Pictures
Parti Labradoodle Pictures
Labradoodle Information
Parti Labradoodle Information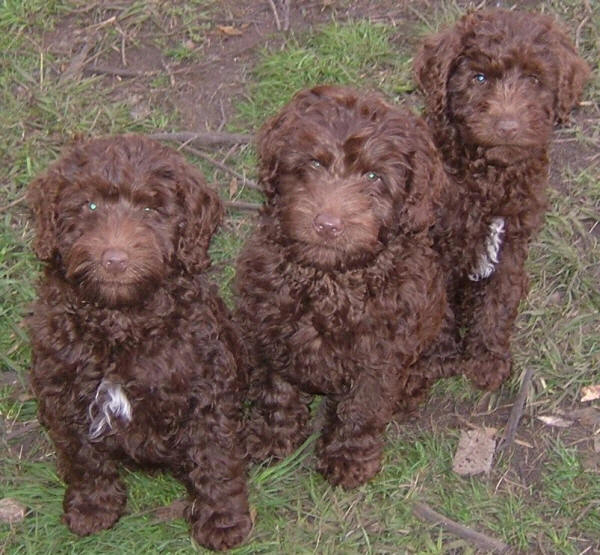 Cute little chocolate labradoodle puppies in the yard